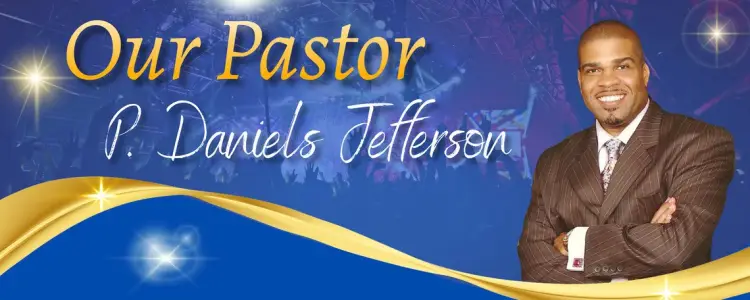 P. Daniels Jefferson
Senior Pastor
PASTOR DANNY JEFFERSON is the Senior Pastor of Rehoboth World Outreach Center in Vallejo, CA. He is blessed with the distinct honor of succeeding his father, Superintendent Perless Jefferson, Sr., who is the Founder of Rehoboth Church, and served as Pastor for 50 years. Under Pastor Jefferson's pastoral leadership, Rehoboth has experienced tremendous growth. Pastor Jefferson's passion is Transformation – transforming individual lives and transforming our cities and communities. He matriculated through Morris Brown College in Atlanta, GA and Sacramento Theological Seminary, earning a Bachelor degree in Education.

For many years, Pastor Jefferson has pursued activism and participation in the Vallejo / Solano County community. He is a member of Alpha Phi Alpha Fraternity, Inc., and serves as President of Kappa Omicron Lambda Chapter. He also serves as Chairman of the Board of Directors for ELITE Public Charter Schools. Pastor Jefferson has worked in many leadership capacities, such as past President of the Community Democratic Club of Solano County, which is one of Solano County's largest clubs, and Vice President of the Vallejo Branch of the NAACP. In 2007, he founded Vallejo Faith Organization (VFO). VFO has made significant impact within the City of Vallejo in the areas of City Government, Vallejo schools, and the Marketplace, advancing the cause of Jesus Christ through city transformation. Pastor Jefferson serves Northern California First Jurisdiction Church Of God In Christ, Bishop Albert Galbraith, Prelate, as Jurisdictional Secretary and District Superintendent of the Holy Ghost District.

Pastor Jefferson has received numerous awards and recognition for his pastoral leadership and community activism from organizations such as, California State Assembly, University of California at Davis, Solano County Board of Education, Solano County Fighting Back Partnership, The City of Vallejo, and Vallejo City Unified School District.

He celebrates 30 years with his partner in ministry and life, Lady Camille Jefferson; and, they are the proud parents of three children.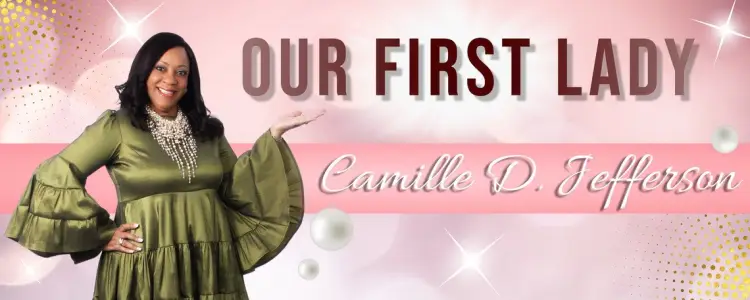 Camille D. Jefferson
First Lady
LADY CAMILLE JEFFERSON is an enthusiastic servant who brings a motivational message of Faith supported by the Word of God, positioning the Body of Christ to reach their full potential.

Lady Jefferson diligently and passionately serves Rehoboth with her whole heart. She is a licensed Evangelist/Missionary, and the Director of Women's Ministry, known as the Women of the Word (WOW!). Additionally, she is the Administrative Assistant to the Senior Pastor, performing administrative services for Rehoboth Church and its outreach ministries.

A native of Sacramento, Lady Jefferson matriculated through California State University, Sacramento and Patten University, graduating summa cum laude with a Bachelor degree in Business Administration, and minor in Biblical Studies. She also earned a Master of Arts degree in Education from Touro University California. Lady Jefferson is an educator for Vallejo City Unified School District. She actively serves the greater Vallejo/Solano County community, and is a member of Alpha Kappa Alpha Sorority, Inc.

Lady Jefferson simply considers herself a Chosen and Cherished daughter of the King! Her greatest pleasure is her 30-year partnership with her husband, Pastor Danny Jefferson, and being the mother of three adult children. Her sincere desire is to do the will of God and serve all mankind.